FAQ: 4 questions for an experienced technical writer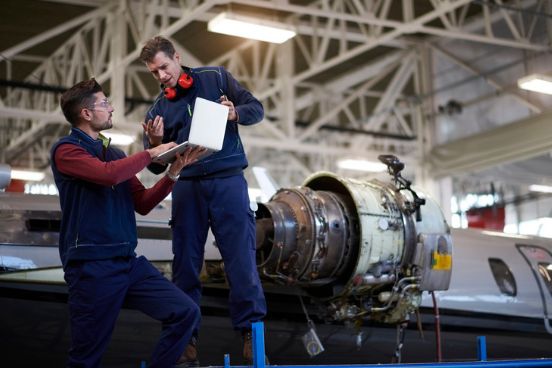 What's so special about ONEIL's technical manuals (TMs)? Aren't all TMs the same? You might be surprised. While some organizations may choose to produce their own material in-house (or, worse, inadvertently partner with an unqualified firm!), ONEIL has a long history of setting ourselves apart. Our secret sauce? A multidisciplinary approach and knowledgeable staff like Pete Kurtz, Senior Technical Writer, who answers four common questions about technical writing:
When converting existing customer data into a quality technical manual, where do you start?
Typically, our writers will receive an existing TM, such as an engine shop manual or parts catalog, that has customer changes/markups, or instructions to add, remove, or change something. Each project has a customer-approved style guide which the writer adheres to while making the changes. Text changes are handled by the writer in whatever publishing form has been agreed to with the customer (e.g., Arbor Text, FrameMaker, etc.).
Illustration changes are reviewed and marked up by the writer, then delivered to the Illustration Department for electronic revision. Writers will reference engineering blueprints and technical data sheets, study electronic renderings of the equipment, or pull information from vendor sites. When written engineering is insufficient, the writer may disassemble equipment while taking notes and photographs, then later document disassembly or assembly. Once the writer implements the manual change, a lead writer then reviews the document(s) for technical accuracy. The writer corrects any errors the lead writer has found.
The document is reviewed by Quality Assurance. These last reviews are primarily non-technical in nature, but more thorough regarding style, format, grammar, etc. The final product is then delivered to the customer for their review. Depending on the project and customer, there may be up to five in-process reviews (IPRs) by the customer at various pre-publication stages: for example, a 35 percent IPR, 75 percent IPR, Validation/Verification review, and pre-publication review.
What considerations do you take into account when producing technical documentation for unique industries, say, aerospace?
Aerospace uses parts and equipment, processes, tools, etc., that are often exclusive to the industry. ONEIL has a dedicated aerospace group of technical writers who have mechanical experience in this industry and are very familiar with these things. Manual structure is also different in aerospace and there are specific standards and regulations that must be followed. For example, ATA iSpec 2200 is a referencing standard for commercial aircraft documentation that dictates formatting and data content standards, and manual chapters are associated with a specific ATA number. Our writers for these manuals have field and/or professional writing experience with ATA and other specs.
How does the end user benefit from your work as an experienced technical writer?
Our customers benefit from our work in numerous ways, and increased safety and decreased downtime are just two. But particularly with safety, customers rely on us to provide documentation that is precise, pertinent, cutting edge, and free from error. Otherwise, significant harm could result to personnel or end users. Environmental concerns and emissions controls have also become significant in recent years, and more and more customers are seeking ways to minimize their products' impact on the environment.
What are the characteristics of successful technical documentation?
Successful technical documentation is a team effort. There are so many aspects to producing a quality piece of work, that no one person can do everything. First and foremost, we need to satisfy our customer. They expect us to produce high-quality documentation, and we honor that trust. Second, we need to be aware of "the big picture." Next, we need to comply with the standards of the industry in which we work. Military specifications (or "Mil-spec") have certain standards for documentation, and commercial ATA has other standards. Lastly, we need to be cognizant of legal and ethical issues and safety requirements while maintaining an emphasis on quality, since it's quality that truly sets us apart from our competitors.
Pete has a reputation for quality, so he fits right in with the rest of the ONEIL team (in case you missed it, check out ONEIL's "Exceptional Quality" Award from the Harris Supply Chain Conference!). We're always happy to answer questions about our technical manual development process so feel free to get in touch at any time.