Moving Forward Together: ONEIL Continues to Serve Aerospace, Defense, and Commercial Markets During COVID-19 Crisis
At ONEIL, our hearts are with those affected by the current and unexpected health crisis caused by COVID-19. As the Coronavirus has drastically impacted the world's economy and communities alike, we offer a message of resolve, hope, and sound leadership.
We understand unexpected change and unknown outcomes are placing new pressures on many businesses, our customers, partners, and vendors – even our staff. As a country, we are strong. As a community, we are resilient. As a business, we are determined. And together, we will forge ahead.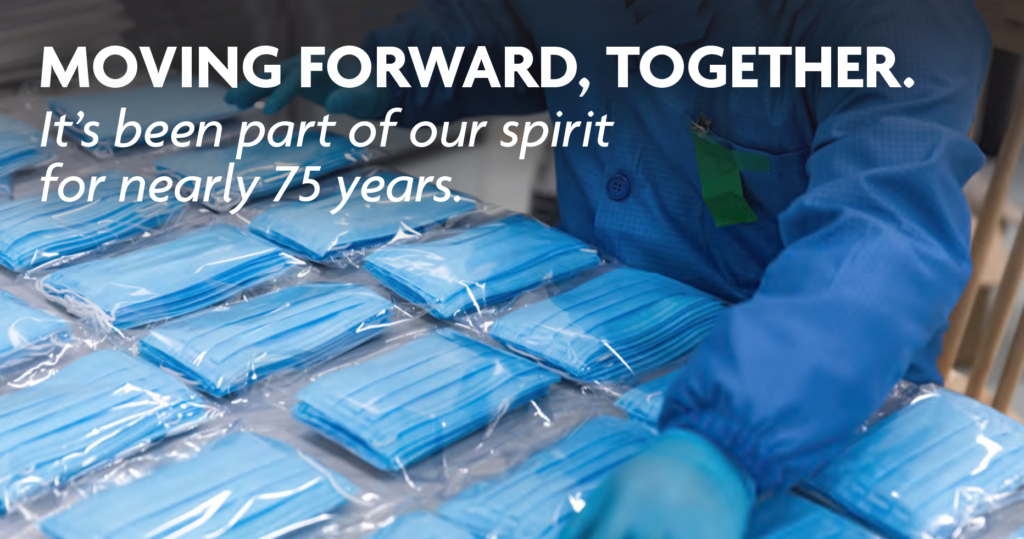 Like many organizations, we have pivoted our practices, reevaluated our operations, and made tough choices along the way, but our core values of excellence, openness, responsibility, innovation, and leadership remain the same. And, with nearly 75 years of diligent work experience to guide us, our loyal employee-owners know a thing or two about surviving a storm – and that's exactly what we're doing.
During this unprecedented time, ONEIL is committed to safeguarding our business, ensuring the safety of our employee-owners and their families, and creating opportunities for the success of our stakeholders. As many manufacturers pivot to produce life-saving equipment, and as National Guard troops deploy to lend a helping hand, their equipment is more mission critical than ever. ONEIL is right there with them helping make this essential equipment safer to use, easier to maintain and faster to repair.
Here's how we're continuing to deliver crucial product support information to our customers:
We're leaning into our history. ONEIL has worked with the Department of Defense since 1947. We have an extensive record with the aerospace industry. And, our commercial business spans several decades. We have a rich, trusted history of working closely with those who lead in crisis.
We're maintaining high standards. Our customers expect top-quality work, and we are laser-focused on delivering it in the timely and accurate manner that's become a hallmark of the ONEIL name. Each year, our teams deliver hundreds of thousands of pages of technical documentation, and they continue to do so without interruption.
We're well-positioned. ONEIL is financially secure, and we are remaining apprised of all state and federal opportunities that assist with recovery. We are strategically aligned with partners and vendors that work with integrity and showcase fiscal responsibility so that when we win, others do too.
We understand that this season is hard – for everyone. But it's just that – a season. Together, we will move forward. Together, we will recover. And, together, we will grow.