In Memoriam: ONEIL Mourns the Loss of Board Chairman and Long Time Leader
On Thursday, January 30, John Staten, chairman of the ONEIL board, passed away at the age of 76. The entire ONEIL family mourns his passing and fondly recalls his warm sense of humor, commitment to the Dayton community, and impressive professional accomplishments.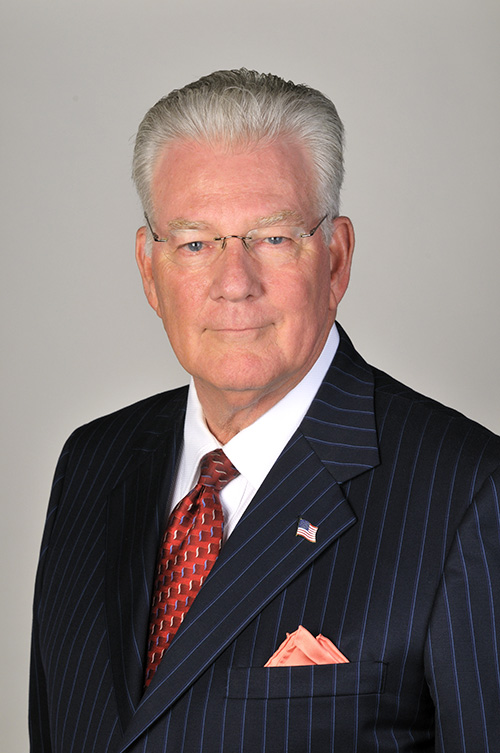 John joined ONEIL as a technical illustrator and our 13th employee in 1966, having previously held positions at Proctor & Gamble and NCR Corporation. Over the years, he gained experience in technical writing, parts provisioning, marketing, and operations, and eventually became the third owner in our history and our longest-tenured president. While serving as president and owner, John also became a trustee on the Dayton Chamber of Commerce Board of Trustees and chaired their CEO Development Program. In 2003, he spearheaded the employee-ownership model at ONEIL, selling the company to employees rather than to outside parties. His leadership was a forging presence for more than 50 years and will always be a large part of our identity.
"I'm forever grateful for John. His strong leadership made an indelible impact on our board of directors, executive leadership team, and every employee-owner; for that reason we are well-positioned to continue the ONEIL mission."
– Hernan Olivas, ONEIL president and CEO
---
A prominent and active member of the Dayton region, John Staten is remembered for a variety of both public and private philanthropic efforts including generous funding of the Staten Family Learning Laboratories at the Kettering College of Medical Arts. He was a member of Rotary Club, Buick Skylark Club, MENSA, and he mentored area youth.
Among John's many interests were reading, golfing, travelling, and classic cars, including his prized 1954 Buick Skylark. He is survived by his partner, Gerri, his son and daughters, and extended family.
As we say goodbye to a trusted leader, caring friend, and compassionate community member, each of us at ONEIL shares our deepest sympathies to all who knew Mr. Staten, and we take comfort in knowing his legacy lives on.
Godspeed, sir.  
A Memorial Service will be held February 29 at 12 noon at The Dayton Art Institute, 456 Belmonte Park North, Dayton, with a reception to follow the service. In lieu of flowers please make memorial contributions to: For the love of children (FLOC), 128 W. 1st St., Dayton, OH 45402, www.flocdayton.org or The Dayton Art Institute.
Condolences may be sent to the family by visiting www.routsong.com.