Bridging the Gap Between Revenue Shortfalls and Delivering High-Quality Product Support Information
The global COVID-19 pandemic has dramatically changed our world in a short time; and changes seem to be in effect for the foreseeable future. Temporary furloughs in many industries are turning into permanent layoffs or reductions in headcount. Many managers are tasked with reducing program budgets to help bridge revenue shortfall gaps. But if you are a manufacturer of expensive mission-critical, long-life equipment, you must find ways to continue delivering the highest quality product support information to accompany your products.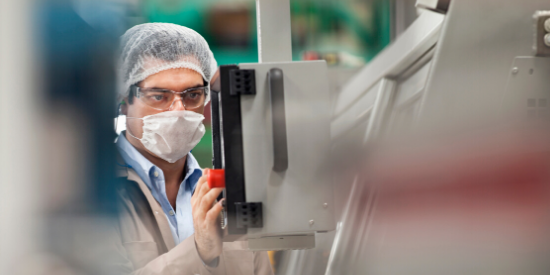 Often, good product support information is undervalued. While expertly authored technical documentation could seem like an easy place to cut costs, this approach to saving money could negatively impact your customer satisfaction ratings in the near term. What's the problem with trimming costs in our documentation development and delivery? Not only does professional documentation written by a qualified author enhance your product, but it also adds value to it. And according to an article in the Harvard Business Review, high-quality product support, which includes documentation, can provide a competitive differentiator in your markets. In addition, if you seek to do business with the government or branches of the U.S. armed services, documentation that meets a certain standard (or Mil-Spec) is required for acceptance of your product. Providing high-quality documentation also helps reduce other support costs and warranty claims.
So, what do you do when you have reduced budgets, reduced headcount, or have eliminated the technical documentation department entirely? You might be tempted to engage product developers, marketing, engineering, or other personnel to fill the gap. However, those teams likely don't possess the skills and knowledge required for the task. For example, not everyone has the skill to translate complex engineering information into documentation that supports end-user customers. The answer could lie in outsourced authoring and production of your product support information.
In many disciplines, the outsourcing concept is not new. As a business trend, outsourcing popularity can be directly related to economic downturns, resource reprioritization, or to reengineering business processes for more cost-effective, better outcomes.
What does outsourced documentation authoring and production look like today? The options are nearly endless, and an expert, seasoned product support information company can create a custom solution tailored to your specific needs and budget.
Your options include everything from using a single contract writer to providing ONEIL with your data, which we use to create manuals, to having your provider develop and produce entire manuals for your product. An expert in this field can pick up any part or all of the development and delivery processes, including researching, writing and developing content; converting engineering specifications into understandable, readable information; illustrating key equipment, parts cataloging, or processes; translating and localizing content into various languages; putting your data into a content management system for formatting and reuse; validating and verifying documentation accuracy and quality; and creating training in a variety of media.
Companies that specialize in providing technical writers and other relevant product support information services should be flexible enough to meet your current needs and have the resources and agility to accommodate changes in your business model or operations.
For example, ONEIL serves some of the largest, most recognized brands in the world, including the U.S. Department of Defense (DoD), and we provide people and services that customers need where and when they need them. For a major global forklift provider, we hire writers and place them on-site at customer locations. This approach provides several benefits to the manufacturer. First, although the manufacturer may have funds in a budget line item for using vendors, they may not have the ability to add headcount to their staff. By outsourcing, they can achieve the same goal without the expense of a fully loaded headcount on staff. Second, since the writers are ONEIL employees, the customer offloads recruiting, hiring, training, and managing tasks. The customer focuses on the core competencies of engineering and building forklifts, while the outsourced author focuses on developing technical publications and product support information.
These outsourced authors can then develop documentation using our content management system and tools, use the customer's tools, or use other non-proprietary technologies, such as FrameMaker, to create technical publications. If the writers are using our technology, we can support them anywhere they're located. And those writers using ONEIL technology from a customer location have fast, direct access to our tools without having to submit a service ticket for a request – thereby saving time, money, and creating additional efficiencies.
For other customers, outsourced authoring at ONEIL locations meets the need, while some DoD clients require multiple outsourced authors at multiple locations to complete projects. Still other customers provide us with information and data developed in house, which we then load into our tools to provide finished documentation while guaranteeing government acceptance of our work.
Every discipline and every industry faces cost pressures as a result of the pandemic. However, even though product support information budgets may have been cut or headcount eliminated, your goal has not changed: Help your customers get the most from your product and help them solve problems.
With budget cuts becoming the norm, we've recently experienced an increase in inquiries from companies who are interested in:
augmenting their existing staff of technical writers.
replacing their entire staff of technical writers.
outsourcing management of entire departments.
outsourcing part or all the development and delivery of their technical documentation.
Building or sustaining the necessary infrastructure to properly and efficiently produce technical publications takes time and money. Customers rely on technology, software, licenses, and best-in-class information security standards from ONEIL to deliver the right product support information solution at the right time. Whether it's in the form of a ready-to-use paper manual or an electronic environment, you can count on us to meet all quality and delivery criteria, allowing you to focus on your core competencies.
Ready to get started? Contact us to learn more about outsourcing product support information or to schedule a meeting with our experts to discuss your specific needs.