What's it take to develop top quality Mil-Spec manuals?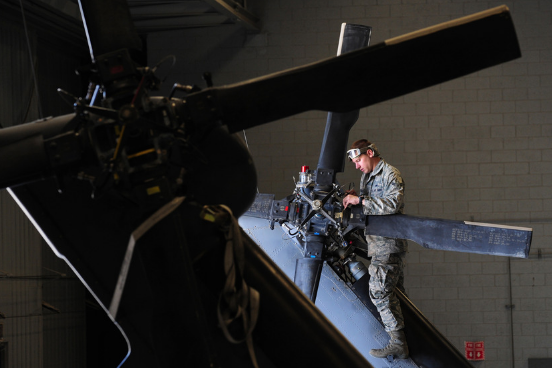 Mil-Specs (aka military standard, MIL-STD, or MIL-SPEC) are a defense specification used in standardization by the U.S. Department of Defense (DoD) to ensure the compatibility and consistency of logistics systems and equipment. In technical manuals, Mil-Specs ensure a reliable experience for the end user.
At its core, a quality technical manual for any complex piece of equipment provides effective maintenance and operating instructions for the reader. Since end users of varying skill levels rely on this information, it must be accessible, concise, and easily understood. Additionally, Mil-Specs establish technical content and functionality requirements as well as mandatory style and format for equipment and vehicle system technical publications. A critical element of a quality Mil-Spec manual is its adherence to these standards.
At a minimum, authors of Mil-Spec manuals should be very familiar with the DoD standard practice for the development of such publications, with a solid understanding of all military specifications, standards, and handbooks. These are updated regularly and include a summary of revisions with each release. Still, novice technical writing firms are at risk of overlooking key details. Standard practice for developing Mil-Spec manuals comes with its own set of considerations that even a seasoned author might overlook from time to time. After decades in the product support business, we like to think we've seen it all from customers and competitors.
From stylesheets, matrixes, and callout rotation to initial setups and verbatim text, there are many elements that could be missed. We've seen this happen when customers attempt to develop content in-house with inexperienced staff, and we often help organizations who previously outsourced the work to other technical writing firms who ultimately failed to meet requirements.
Bottom line: authoring Mil-Spec manuals requires a level of expertise you can't find just anywhere.
Remember the regular updates mentioned above? At ONEIL, we have protocol in place to ensure all content we develop adheres to the latest standards. With years of experience following military specifications and handbooks, staying up-to-date on DoD revisions is our priority. And, once content is developed by our seasoned staff, it undergoes stringent internal quality and compliance review. We understand that ultimately, Mil-Spec manuals are intended to keep our warfighters safe with effective product support information they rely on.
Customers old and new contact us when they have a need for new Mil-Spec manual development, or when they have existing technical publications that require revisions as standards evolve. Whatever the circumstance, our team of experts takes pride in getting it right.