Reflecting on 2018 and looking ahead to the new year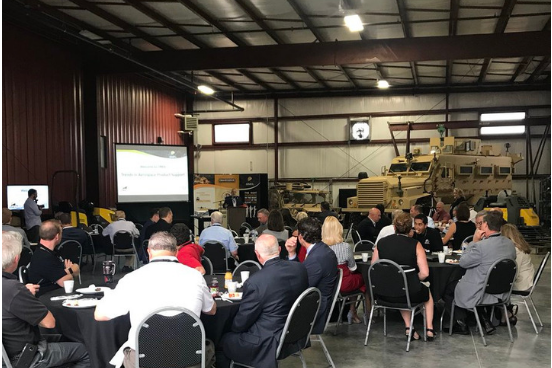 Happy new year from ONEIL! We worked hard in 2018 and had a little fun, too. Here's a look at some of the highlights, plus a sneak peek of what's on deck for the new year:
Hosting and attending events
Our team traveled coast to coast in 2018, from AUSA in Washington, D.C., to the Aerospace & Defense Manufacturing & R&D Summit in Pasadena, California, with plenty of stops in between. Why do we maintain a busy travel schedule year after year? As experts in the product support field, sharing industry insight with peers is an important part of the job. We're already looking forward to another full schedule of events in 2019.
In August, we hosted our first Breakfast Briefing in partnership with the Ohio Aerospace Institute. ONEIL President and CEO, Hernan Olivas, delivered Trends in Aerospace Product Support with industry experts, academia, and local government officials in attendance. AR/VR's role in end user consumption was a hot topic as guests were treated to a complimentary breakfast buffet and a valuable networking opportunity in our on-site workshop.
Receiving awards and certifications
Without question, one of the highlights of 2018 was earning ISO 27001 certification for our information security management system. This means more to us than just another accolade. The certification demonstrates our commitment to protecting internal infrastructure while providing our customers with the best-in-class information security standards they've come to expect from ONEIL.
Over the summer, we were pleased to be presented the "Exceptional Quality" Supplier Award at the Harris Supply Chain Conference. As ONEIL Director of Operations, Erik Shelton, said: "We've prided ourselves on superior strategic partnerships and delivering world-class quality to our customers for more than 70 years. This award is a clear indication of our continued commitment to excellence, to Harris, and to our nation's Warfighters."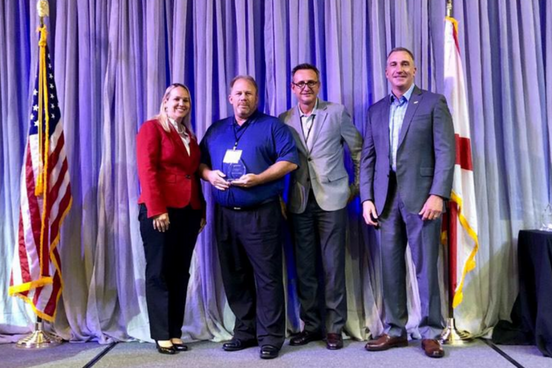 Serving our community
Part of what makes us ONEIL is our commitment to helping our neighbors. In October, the Dayton Business Journal recognized us as a 2018 Community Supporter honoree during its Business of the Year Awards. It's easy to see why.
Earlier in the year, ONEIL's Helping Hands Committee (HHC) proudly awarded our largest-ever Larry E. O'Neil Scholarship to a Miamisburg High School senior. Named after our company founder, the scholarship is awarded each year to a local student who demonstrates strong community involvement and academic achievement.
And the HHC didn't stop there. Because of employee generosity, we made Christmas a little brighter in our neighborhood by providing gifts for 40 local children in need. It's a meaningful ONEIL tradition we absolutely expect to continue in 2019 and beyond.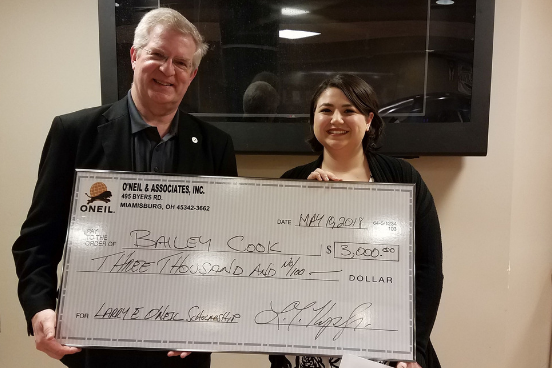 What should our customers expect from us in the new year? Continued efficiency and agility. With construction of our AR/VR lab nearing completion, we'll continue to lead the product support industry with powerful solutions our customers rely on to make their mission-critical equipment safer to operate, easier to maintain, and faster to repair.
Here's to another year of successful events, community service efforts, and satisfied customers. Don't miss a thing in 2019. Subscribe to our newsletter for occasional ONEIL updates.