So, what's the big deal about ONEIL earning ISO 27001 certification?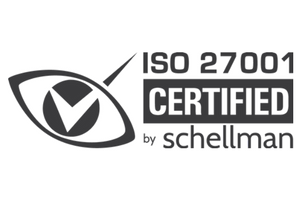 The ONEIL team is proud to have earned ISO 27001 certification for our information security management system (ISMS). This is yet another point of celebration in our commitment to protecting internal infrastructure while providing customers with the best-in-class information security standards they've come to expect from ONEIL.
What is ISO 27001?
As an International Standard established by International Organization for Standardization (ISO), ISO 27001 sets forth a risk-based approach that focuses on adequate and proportionate security controls that protect information assets while instilling confidence in interested parties. Certified by Schellman & Company, LLC, the details of our ISMS certification are publicly available.
Why does this certification matter to ONEIL customers?
Information security has always been, and always will be, top-of-mind for ONEIL. Earning the globally recognized ISO 27001 certification for our ISMS is more than just another accolade for us. For our customers, this certification is a key differentiator when seeking low-risk partnership. For ONEIL, it further demonstrates the high bar we've set in serving sensitive industries such as technology, aerospace, and defense.
Yes, we set the bar.
ONEIL has had unparalleled commitment to our customers for more than 70 years. We'd love to share even more bragging rights with you! Contact us here or at 937-865-0800.