Meet ONEIL's new VP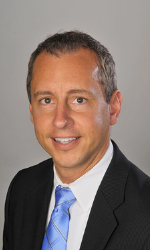 ONEIL has named Chief Information Officer, Dave Stackhouse, as Vice President of the business, effective immediately.
Hernan Olivas, President and CEO, recently made the announcement, following the official adoption of the resolution from ONEIL's Board of Directors.
"So much of what we do today relies on technology. Dave understood this a long time ago and he made sure ONEIL was prepared to successfully transition to this environment. Today, all our services, solutions, and the operation of the organization depend on the technology infrastructure that Dave created. That has enabled Dave to develop institutional knowledge of the organization. This makes him the ideal candidate for VP," Olivas said.
Stackhouse, a Xenia, Ohio native, has been with the business since 1994. During his tenure with ONEIL, he has spearheaded numerous initiatives, including the design and implementation of the organization's first network. Additionally, Stackhouse led the company's pursuit of Information Security Management System specification ISO 27001, a key differentiator for the 70+ year old business. Working closely with cross-functional company infrastructure has afforded him familiarity with all areas of the business, including IT, HR, business development, and marketing initiatives.
In addition to his continued responsibilities as CIO, Stackhouse will extend beyond the technology space into developing and executing corporate-level objectives, including business support systems and the company's AR/VR initiative, which will serve aerospace, defense, and commercial customers.
View the press release on Markets Insider and keep up with ONEIL news and events on LinkedIn.