Follow ONEIL from NOLA to Quantico this month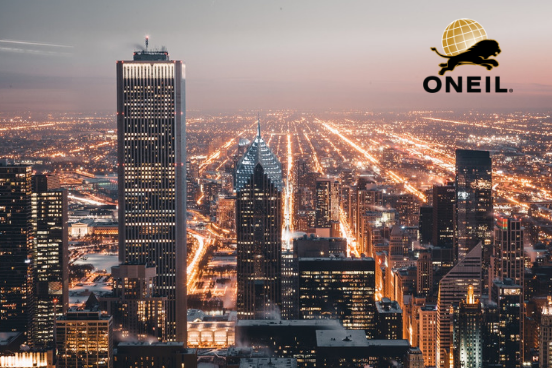 Each year, we travel to dozens of tradeshows, forums, and expositions- and we're certainly keeping the momentum this September. With several scheduled trips around the country, we're looking forward to joining our partners in aerospace, defense, and commercial markets at the events listed below:
September 10-13: S1000D User Forum & ILS Specification Day, New Orleans, LA Hosted by the Aerospace Industries Association and in partnership with the Aerospace and Defence Industries Association of Europe and the ATA e-Business Program, the event focuses on putting S1000D into practice and to share experiences with an ever-expanding international Community of Practice. Attendees of the Forum will hear real use-cases and examples of successful strategies to pave the way for S1000D implementation.
September 12-14: Life Cycle Industry Days, Dayton, OH The overall LCID focus is on life cycle management across weapon system portfolios. Air Force Life Cycle Management Center, National Air and Space Intelligence Center (NASIC), Air Force Research Laboratory (AFRL), and Air Force Sustainment Center (AFSC) will lead discussions on USAF requirements, challenges, and topics of mutual interest to industry and government.
September 16-19: AREMA, Chicago, IL The AREMA (American Railway Engineering and Maintenance-of-Way Association) Annual Conference and Exposition provides an excellent opportunity for members of the railway industry to increase their railroad knowledge, technical expertise, network and a forum for exchanging ideas.
September 17-19: Air Space Cyber Conference, National Harbor, MD As the nation's premier event for defense and aerospace professionals around the world, ASC brings together Air Force senior leaders and experts from government, industry, and academia. From engaging speakers and panels focused on airpower, space, and cyber developments to the technology exposition featuring the latest technology, equipment, and solutions for tomorrow's problems, the conference has something for everyone.
September 25-27: Modern Day Marine, Quantico, VA Modern Day Marine is co-sponsored by Marine Corps Base, Quantico, the Exposition's home base. MCB Quantico, home to the Combat Development Command and the Marine Corps Systems Command, is responsible for setting requirements, developing equipment and systems and purchasing the equipment and systems that the Marine Corps will rely on in the years to come. These vital and unique functions play a large part in positioning Modern Day Marine as the premier military equipment, systems, services and technology exposition.
Will your team be attending any of these? Jot down the ONEIL booth numbers so we can connect at the event. Keep up with us on LinkedIn for updates, too!