On the Road Again – A return to Tradeshows and Events



Cue Willie Nelson's On the Road Again. ONEIL is attending tradeshows and events again! Something we took for granted has never felt better. A pandemic that has wreaked havoc globally has affected every facet of our lives; in-person events obviously were impacted. Like many companies, we chose to cautiously dip our toes back into attending events again. As numbers relating to the pandemic trended favorably, we decided it was time to hit the road again. We had familiar faces to see and new faces to meet. Last and certainly not least, we had a new brand and logo we felt was important to continue to introduce to the world. After all, Information Made Easy is our tag line, we needed to make it easy for everyone to be introduced to the new ONEIL.
The Events
Three events immediately made our list, GSE Expo, AUSA, and APTA. The ROI for these shows has been proven time and again. Events of this caliber present excellent networking and learning opportunities. This year was no different; if anything, there was more anticipation and excitement for them.
GSE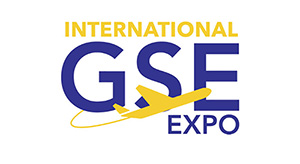 Held in Las Vegas, Nevada, the GSE Expo is the only event dedicated to ground support equipment for the aviation industry. This world-class event showcases the latest products, services, equipment, and technologies for the global ground support industry. The event brings together ground support equipment professionals and vendors from around the world. Rebounding from a global pandemic, the 2021 event attracted more than 2,600 total registrants from 19 countries and 195 exhibitors.
Click on Images to Enlarge
AUSA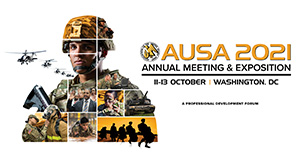 Held in Washington, D.C., the Association of the United States Army's Annual Meeting (AUSA) — the largest land power exposition and professional development forum in North America. AUSA is designed to deliver the Army's message by highlighting Army organizations' capabilities and presenting a variety of industry products and services. The AUSA 2021 event attracted more than 33,000 attendees and 650 exhibitors from more than 80 countries.
Click on Images to Enlarge
APTA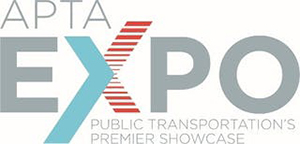 Held in Orlando, Florida, APTA is public transit's premier showcase of technology, products, and services. With attendees and exhibitors from around the globe, the Conference & EXPO plays a pivotal role in connecting the industry to what's now and what's next in public transportation. The event was last held in 2017 and was delayed more than a year due to the COVID-19 pandemic. Attendance numbers were strong with estimates at more than 8,000 transit industry professionals.
Click on Images to Enlarge
What we showcased at the events
The amazing thing about ONEIL's services and solutions is that they can be applied across all industries in manners and methods that are unique to the needs of our customers. Our primary focus at all three events this year was our powerful Interactive Schematics technology. This technology takes the complexity out of troubleshooting faulty wiring, pneumatics, or hydraulics. It empowers end users with a smarter solution that makes your information easier to use. It simplifies the troubleshooting and diagnostics process for your technicians and reduces equipment downtime. ONEIL technology eliminates the hassle of multi-sheet schematics with robust search functionality and even the ability to add customizable data to your schematics.

Presented with equal importance we also featured our capabilities and expertise with:
Training resources – We work with your subject matter experts and training staff to perform a training task analysis, prepare a plan of instruction, create student guides and multimedia presentations, and conduct testing and certification standards. Of course, all material we develop meets industry and government standards.
Product support materials – When it comes to creating product support materials, you may encounter challenges. Your team may be unfamiliar with the complex and rigorous process of industry and government compliance. Or you may simply lack experience developing technical documentation. We realize this and leverage our reputation that is built on standards governed by certified ISO-compliant processes that give our customers the highest quality services and support with the lowest risk.
If there is a short and sweet way to summarize who we are, it's the relentless pursuit of better product support.
We're confident in our solutions and services and can stand behind our belief that no one understands, creates, or transforms product support material with the technical excellence and obsessive care that we do. If you were at any of these shows and would like to talk more, or couldn't make it and want to discuss your challenges, we're all ears. Let's connect!