Increase productivity, reduce cost by (properly) troubleshooting downtime in the first place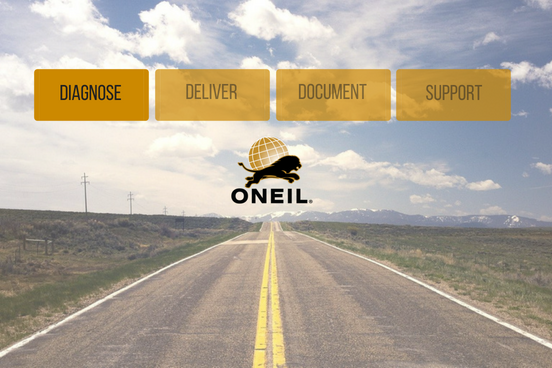 Unscheduled downtime is one of the biggest challenges fleet managers face. Equipment failure, maintenance, and staffing issues all contribute to lost revenue as the clock ticks. And chances are, you're underestimating the cost of downtime to your organization's bottom line.
Speedy repair is critical for getting back on the road, but what if the problem wasn't diagnosed properly to begin with?
Human troubleshooting yields inconsistent results. Even with similar training, your mechanics likely take unique approaches to problem-solving. You want to ensure decisions are made using streamlined methodology, regardless of potential gaps in knowledge or experience. You wonder if troubleshooting procedures could be shared in a knowledge base to promote consistency in maintenance activities.
A retiring generation is taking industry knowledge with them. Baby Boomers are retiring at a rate of 10,000 per day, leaving your team with unprecedented generational turnover and decades of lost tribal knowledge. Leaders are not only tasked with replacing a retiring workforce but onboarding incoming personnel to dependably maintain and service the fleet. You want a way to streamline – or better yet, automate – troubleshooting protocol.
Historical data is often lost or underreported. Instead of being dismissed as bygones, your team's historical insights should be considered in planning and reporting. Guiding the troubleshooting path is especially important when working with long-life, mission-critical equipment whose downtime directly impacts your customers. You need a field knowledge model with rich logging capabilities to capture, pinpoint, and even engineer design improvements.
Fortunately, decision-based troubleshooting logic exists. It's possible to reduce the potential for human error, leverage historical data, and deliver intelligence and interactivity at the point of use, all while reducing downtime and expense. ONEIL'S ONeMIND Suite solves costly pain points by:
Building a library of symptoms and repairs and connecting those elements together to support field technicians
Continuously learning and adjusting probable scenarios, increasing reliability rate over time
Capturing intellectual capital as field technicians develop comprehensive lists of symptoms, possible solutions, and procedures
Leveraging built-in logic based on weighted attributes such as costs, time, availability of parts, help, or equipment required for each procedure
What's more, ONeMIND can be paired with our other diagnostic tools to deliver a comprehensive diagnostic and delivery system. Contact the ONEIL pros to learn how our suite of solutions can set you miles ahead of your competition.