Go digital: 3 ways intelligent schematics make field support easier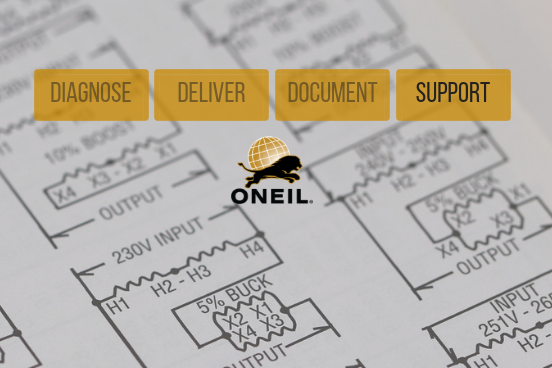 One thing MRO, Fleet, and Field Support Managers have in common: they're sick of highlighters. The more complex their equipment, the more intricate the schematics, which means technicians spend a lot of time fumbling through binders of multi-sheet diagrams, then manually tracing wires and connectors to get to the root of failure. Simply put: the troubleshooting process is painful.
Let's work smarter.
Converting your electrical, pneumatic, or hydraulic diagrams to a digital environment is the first step in simplifying workflow (and reducing frustration). When your crew can quickly maneuver through the technical data they need–whether they're in the office or in the field–you'll notice a few major benefits:
Reduced downtime (and therefore, cost). Why should troubleshooting be so labor-intensive? You've heard your techs mention it can take longer to trace back to the failure point than to actually repair the issue. With an intelligent schematics solution like ONeVIEW™, wires and components are hotspots, circuits are "turned on" via colorizing, component details are enriched, and the user can easily zoom and pan between sheets without missing a beat. And, with the option for could-based delivery, users can get the information they need anytime, anywhere.
Reduced human error. Trying to keep your place as you leaf through several reams of paper to determine where that ground wire leads? Good luck. ONeVIEW's interactive interface allows users to interact with schematics by clicking into customizable, color-coded lists with direct links to the component they're searching for. It'll bookmark relevant areas and even populate a list of associated components. Make things even easier by tapping associated attachments to see exploded-view images for a clear, visual indication of what the real-world part looks like.
Better training. A new generation is replacing your retiring field techs–do you have a plan to maintain that knowledge? Intelligent schematics are user-friendly and include the 3D renderings this generation expects. ONeVIEW even offers training modules and videos to catch your team up to speed now and in the future with automatic updates as equipment changes over time.
We're well-regarded in many industries for our product support solutions, and with good reason.
Let us introduce you to our ONeVIEW intelligent schematics solution and take your from-to processes from lifeless to interactive. Learn more about ONeVIEW when you're ready to ditch the highlighters for good.