Announcing the Winner of the 2019 Robert J. Heilman Passion Fund Award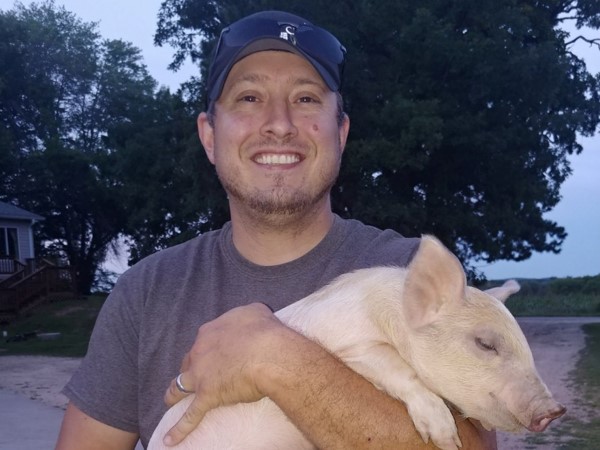 Congratulations, David Storms! David is the 2019 recipient of the Robert J. Heilman Passion Fund Award, including a $1,200 prize, awarded by ONEIL's Passion Fund Committee.
Created in 2017, the Passion Fund honors the legacy of ONEIL's late President, Bob Heilman, by helping to fund the personal passion of one lucky associate each year. Heilman was known for his enthusiasm in supporting others in pursuit of their dreams
While the 2018 winner had a passion for the skies, David will invest his winnings (partially) underground. He first experimented with hydroponics on a small scale for himself and family members, but now that he's gained experience—and an extra $1,200 for supplies—he's got bigger plans in mind. David intends to create a wastewater system that includes a 500-gallon in-ground water tank working in conjunction with a 250-gallon above-ground tank to grow lettuce, spinach, tomatoes, and sweet potatoes without the use of soil. The system includes a temperature-controlled greenhouse to protect the crops from harsh Wisconsin winters.
Growing with hydroponics often results in crops that mature faster and produce more than the same plants grown in soil, so David anticipates donating much of his harvest to local food pantries. This will be especially welcome during off-season months when fresh produce is scarce in the area.
So, how did a Lead Technical Writer at ONEIL end up winning money for a self-sustaining hydroponic system? In true ONEIL fashion… his co-worker encouraged him! Now, David shares the same advice with his co-workers, too:
"If you have a passion, go for it! Your passion is where you get the most life experience," he said.
---