ONEIL Wraps Up 2019 By Giving Back to the Community and Recognizing Employee-Owners
We're best-known for developing and delivering world-class technical documentation for customers around the globe but as a 100% employee-owned company, we put just as much effort into creating a culture we can be proud of here at home. This season, we proved it through a combination of community outreach and employee recognition programs.
ONEIL Gives Back
Just in time for Christmas, the employee-owners of ONEIL provided gifts for 45 local children and $75 grocery gift cards for more than a dozen Miamisburg families as part of our annual Adopt-a-Family program. For more than a decade, this program has been made possible through the generous donations of our staff and the ONEIL Helping Hands Committee.
"Serving our neighbors each holiday season is a great joy for us," said Hernan Olivas, president and chief executive officer for ONEIL. "As a 100 percent employee-owned business, our employees, our business, and our local community thrive when we join together to positively impact communities where our own families live, work and play."
ONEIL Employee-Owner Recognition
To honor our employee-owners internally, our executive team recently selected the ONEIL employee of the year and team of the year. While it wasn't an easy choice with so much talent to choose from, Cindy Schneider, company controller, was recognized as employee of the year and Manitowoc Grove as team of the year for 2019.
"ONEIL employees are committed, caring and conscientious, so narrowing our winners to only one person and one team each year is never easy," says Olivas. "This year's winners exemplify what it means to be an ONEIL employee – collaborative, inclusive, respectful and committed to our mission. In this season of thankfulness and reflection, the ONEIL family salutes their collective 2019 accomplishments."
As we wrap up our 72nd year, we take note of the people, events, and values that have helped shape our success. Read more about our commitment to cultivating a culture that benefits employee-owners and the community via Markets Insider.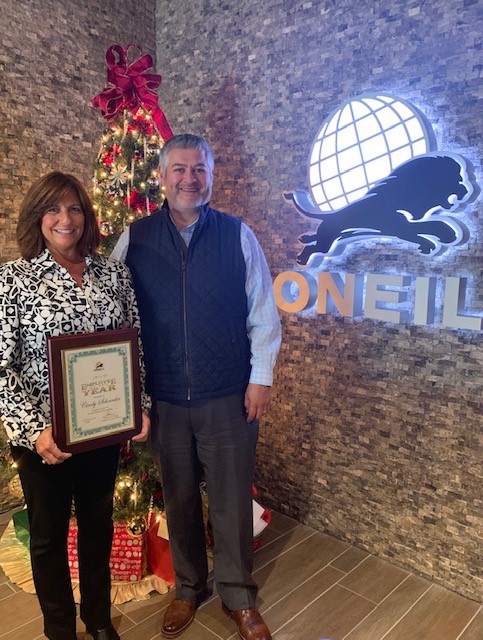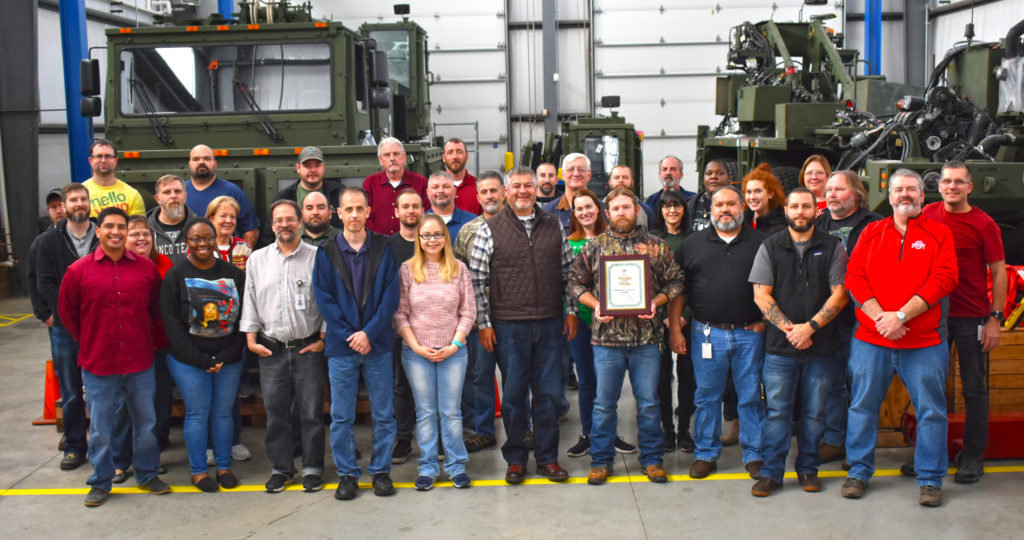 ONEIL President and CEO, Hernan Olivas, with 2019 Employee-Owner of the Year, Cindy Schneider, and with members of the 2019 Team of the Year.