ONEIL Appoints Two New Board Members: William Whistler and Mike Zettler
Dynamic Construction and Aerospace Leaders Deepen Knowledge Base
Today ONEIL is happy to announce the appointment of two new board members: William Whistler and Mike Zettler. Each new member has extensive experience in the construction and aerospace industries, respectively, and they bring a combined 80 years of experience to the ONEIL board of directors.
Whistler and Zettler will advise executive leadership on important strategic decisions. The collective experience of board members and their understanding of varying markets provides essential insight to the executive team and the organization's decision-making process.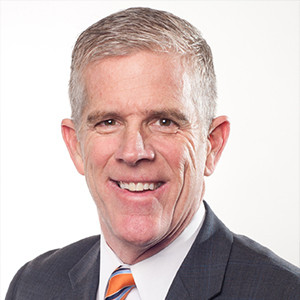 "Our board of directors is comprised of unique backgrounds and unmatched expertise," said Hernan Olivas, president and chief executive officer for ONEIL. "Bill and Mike's comprehensive understanding of the construction and aerospace industries brings invaluable, experience-based insight to the leadership team, and we look forward to their contributions."
Before joining ONEIL, Whistler worked for Shook Construction for more than 40 years. Whistler held nearly every operations position within the company throughout his 42 years at Shook before eventually rising to the role of chief executive officer. As CEO, Whistler was responsible for managing the company's strategic plan and facilitating professional development for company leadership.
Zettler, a veteran of the aerospace industry, served for 34 years in the United States Air Force. Subsequent to his service, he was the president of LOGTEC, Inc., in Dayton, Ohio. He then served as a Lockheed Martin vice president for F-35 sustainment where he led 1,200 employees who were responsible for all aspects of F-35 support.
"ONEIL has worked diligently to build a diversified team of experts who further our mission to create world-class support solutions," said Olivas. "The addition of Bill and Mike to the board expands our knowledge base, and we are confident their perspectives will be instrumental as we move the company forward."