How ONEIL Can Play a Key Role in Ohio's Electric Vehicle Workforce Strategy?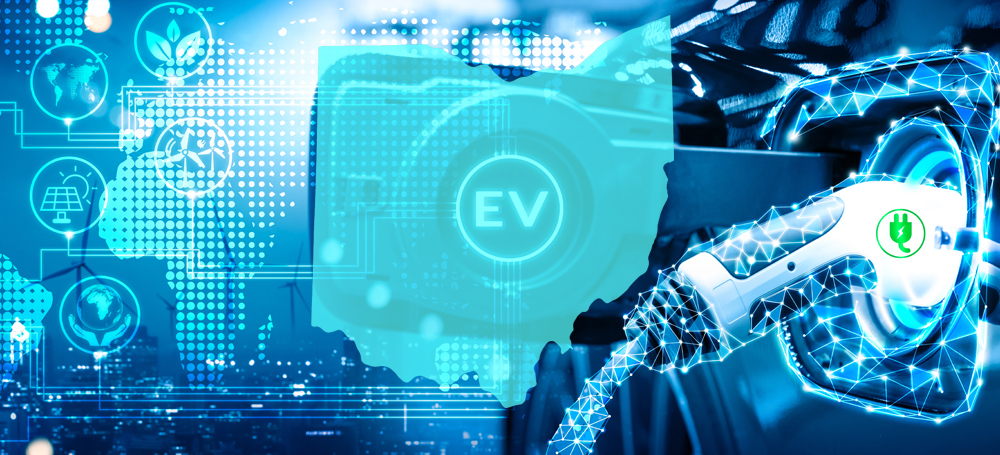 Ohio is gearing up for the future of advanced manufacturing and electric vehicles (EVs) with a comprehensive strategy to fill 25,000 EV-related jobs by 2030. Ohio Lt. Gov. Jon Husted recently unveiled the roadmap, titled "Supercharging Our Electric Vehicle Workforce," which outlines Ohio's electric vehicle workforce strategy.  The roadmap documents the plan to build a skilled workforce capable of supporting the EV and advanced manufacturing industries. As Ohio emerges as a hub for EV and battery manufacturing, companies like Miamisburg, Ohio based ONEIL can play a crucial role in this effort with our innovative solutions and services.
As a leading provider of technical documentation and product support solutions, ONEIL is well-positioned to support Ohio's electric vehicle workforce strategy. With expertise in creating comprehensive documentation, training materials, and aftermarket support systems, ONEIL can play a key role in bridging the workforce gaps in the EV industry. Our commitment to excellence and ability to deliver tailored solutions make ONEIL an ideal partner for businesses looking to establish a presence in Ohio's thriving EV and advanced manufacturing landscape.
As Ohio invests in the EV industry, ONEIL's services can assist manufacturers, suppliers, and training sources in aligning their efforts to meet the demand for skilled workers. By providing clear and concise technical documentation, ONEIL ensures manufacturers and suppliers have the resources needed to train their workforce effectively. ONEIL has rich experience and expertise in developing training materials and providing technical support for several leading EV manufacturers. ONEIL is positioned to help companies streamline their onboarding processes and accelerate the integration of EV technologies into their operations.
Furthermore, ONEIL's support doesn't end with documentation and training. Our aftermarket support solutions can assist companies in maintaining and servicing EVs, ensuring their longevity and reliability. ONEIL's comprehensive approach to product support includes everything from user manuals and spare parts catalogs to online portals and augmented reality-based troubleshooting guides. By offering these services, ONEIL enables companies to provide exceptional customer experiences and build a reputation for excellence in the EV industry.
Ohio's strategy emphasizes attracting companies in the EV supply chain and assisting existing companies in transforming their operations. ONEIL's expertise can support these efforts by helping businesses navigate the complexities of transitioning to EV manufacturing. Our solutions can aid companies in adapting their documentation, training, and support systems to meet the specific requirements of the EV industry. By partnering with ONEIL, businesses can ensure a smooth transition and maximize their chances of success in Ohio's rapidly evolving advanced manufacturing landscape.
The state's strategy is designed to provide companies with confidence that Ohio is well-prepared for the EV revolution. ONEIL's involvement and commitment to delivering exceptional solutions further reinforce this message. By leveraging ONEIL's expertise, businesses can be assured they have a partner who understands the unique challenges and opportunities of the EV industry. With ONEIL's support, companies can navigate the workforce challenges, attract investments, and establish a strong foothold in Ohio's evolving EV and advanced manufacturing ecosystem.
As Ohio focuses on building a skilled EV workforce, ONEIL stands ready to support the state's ambitious goals. As an Ohio-based company with over 75 years of experience providing product support to our customers our comprehensive solutions, tailored to the needs of the EV industry, ONEIL can help businesses thrive in the changing landscape of advanced manufacturing. Our comprehensive training solutions ensure service teams are well-equipped to inspect, diagnose and repair equipment without compromising equipment downtime.
By partnering with ONEIL, companies can benefit from our experience, expertise, and commitment to excellence. We are confident our expertise can play a key role in the drive the future of EVs and secure the state's position as a leader in advanced manufacturing.
Related Resources