ONEIL Rebrand – Our Why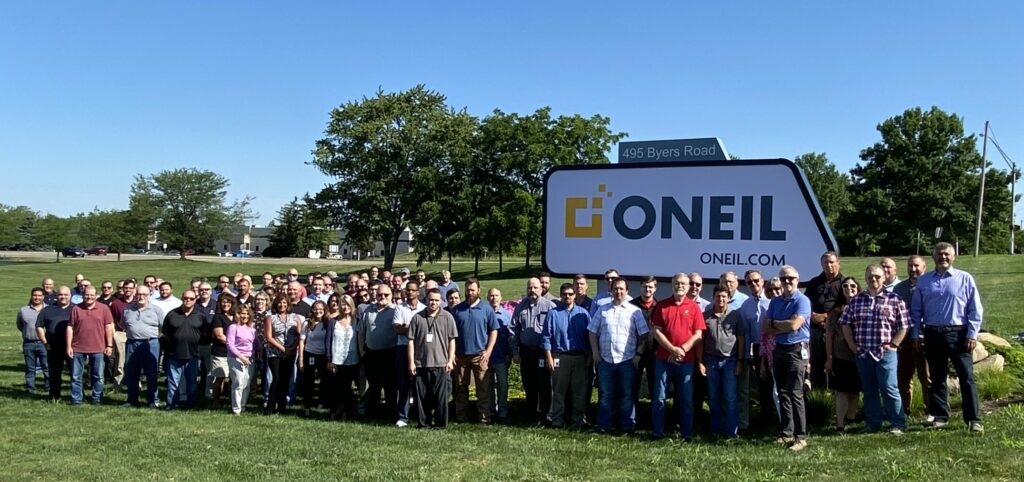 After 18-months of research, ideation, multidisciplinary discussions, PowerPoint presentations, and many revisions, we re-launched the brand of a 74-year-old company – and we're incredibly proud of it. That's because the new ONEIL brand retains everything our employees, customers and partners value while creating a new, future-focused approach that those same stakeholders can get excited about.
ONEIL makes information easy.
That's our credo. That's our calling. That's our rallying cry. And we love it.
Why? Because it's true. It's true about the work we do. It's true about the people we work with. It's true about why our customers trust us. We make complex ideas, processes and documentation easier – for everyone – and we want to own every element of that brand promise.
So, what does that mean? It means you can expect us to continue:
developing a customer-first culture
engaging in work that matters
creating precise products
executing on-time deliverables
simplifying the complex
At the same time, you can expect meaningful shifts over time that:
enhance our work culture
create easier practices
engage our community
cultivate long-term customer relationships
To be completely transparent, the rebrand is not a one-and-done launch. It is, and will remain, a work in progress for quite some time. But, our team believes in the process – the process of discovery, of change, and of reinvention – because it's worthwhile. We're leaning into who we are as a company, discovering more about why our customers love us, and positioning our team to create positive impacts for those around us.
We're ready for this. And we can't wait to continue this journey with you.