Employee Ownership – Harvard Validates What ONEIL Already Knew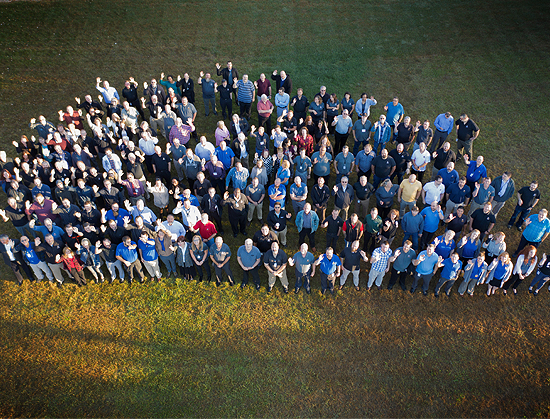 As a 100 percent employee-owned company, ONEIL has known for quite some time that employee ownership positively impacts communities and families in ways other ownership structures cannot. It creates unique opportunities for employee-owners, customers and the communities where we operate. The structure also enables us to showcase the value of our people, and it's why this Harvard Business Review article caught our collective attention.
The article was produced in concert with Certified Employee Owned, an organization of which ONEIL is a member, and it's a useful resource in understanding more about our employee culture and business structure. It recaps a study by Professor Ethan Rouen that asked a simple question: what would happen if every American business became employee-owned? The analysis shows that transitioning to an employee-owned economy would have transformative effects that benefit both workers and businesses. In short, the article highlights the many benefits of employee ownership, citing that "employee-owners have higher wages and net worths, receive better benefits, and are less likely to lose jobs to cuts and outsourcing during a downturn, compared with workers who don't have ownership stakes in their organizations." It goes on to share how employee ownership can address wealth gaps, stating that employee ownership "can accomplish something that many other inequality solutions struggle to: helping more people build wealth through the accumulation of assets."
It doesn't take a Harvard scholar to understand what these findings mean for ONEIL and our customers. We're doing right by our employees, we're doing good in the community, and we're creating reliable, cost-effective solutions for our customers.
We're getting it right when it comes to employee ownership – and we have been for a long time.
To read more about our employee-owned structure, click on the third question here. To check out ONEIL career opportunities, click here.