COVID-19 Travel Trilogy: Part II
Welcome to our blog series: COVID-19 Travel Trilogy. In this series, ONEIL trainer, Erik Arnold, chronicles his travels to Europe during COVID times to train warfighters on behalf of a long-time ONEIL client during the first quarter of 2021.
Pre-Travel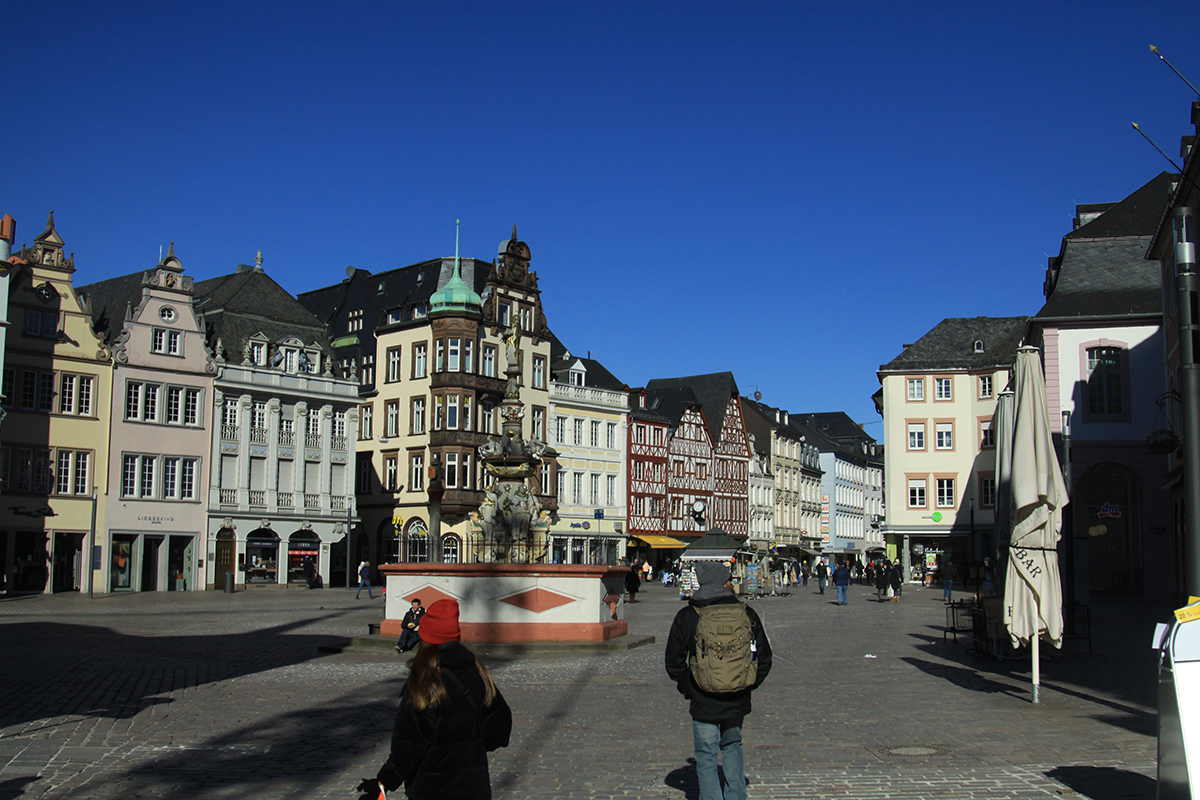 In my last blog, I received my COVID test and was awaiting the result. I'm happy to report my test came back negative – and much faster than I thought. The sample was taken Feb. 2 at about 8:30 a.m., and I had the results in hand Feb. 3 at 9 a.m.
We decided to arrive in Germany early for that very reason. With rules and regulations changing as fast as they can be posted to the respective websites, we wanted to ensure we could accommodate most any snag we hit. We built in enough days to accommodate a 14-day quarantine. We also had enough time to get another instructor to Germany in case of a positive COVID test result.
With my negative test result, I informed the hotel I was done with the quarantine. That meant I could come out of my room, eat in the hotel restaurant, do laundry, go outside for a walk, and order take out. This also meant I could head to the main gate of post and register my ID card so I could get on post and use the facilities. I also informed the site that the COVID test came back negative, and I was invited by the Site NCOIC to set up the classroom and inspect the equipment the Thursday before class started. This left some time to review lesson plans and get other paperwork ready for training.
Thursday arrived, and there was some excitement to finally get to work! The classroom was set up, and we addressed non-connectivity and equipment deficiency issues. There was also discussion about approved face coverings; initially cloth face coverings were acceptable on site, but that changed just before class was slated to start and only KN95/N95 or surgical-style masks were acceptable. Luckily, I brought a box of the surgical masks and a bag of KN95 masks just in case. We also discussed student spacing in the classroom as well as which work shifts the students came from. The shift question arose because keeping the shifts separated into groups allowed students to work with the same groups of people they were already in contact with, which reduced exposure from other shifts/groups.
After the long Presidents' Day holiday weekend, class started Tuesday, and everything was clicking. Students asked great questions and picked up what was being taught. On Friday, at the end of class, the students were dismissed for the weekend. Monday mid-morning, the dreaded news came; one student had to go for a COVID test on Sunday because they required a dental checkup Monday after class, and that person's COVID test came back positive.
All training stopped. We alerted site senior leadership, and the whole class was required to be tested. After the First Sargent was informed, he sent all students to the medical center for testing. After the test, they started a 10-day quarantine. All students immediately went to the medical center, and the classroom was misted with cleaning/disinfecting solution. Then I went to the medical center for testing as well. Once I returned to the hotel, I informed my leadership, and we arranged to extend my stay 10 days to pick up the class where we left off. There was some scrambling, but we got it arranged, and I waited for my test results.
The following morning, I received my negative test result and logged into my email to start my workday. After logging in and replying to some emails, an email from the site NCOIC dropped into my inbox. The site NCOIC received word from his captain that anyone with a negative test result could come back to class, and he wanted to know if we could accommodate this.
I quickly replied, "Yes, I can be there first thing in the morning." The site NCOIC replied to let me know he would inform all students with negative test results to be in class in the morning. I then had to change my travel plans again. This meant changing my flights and informing the hotel and rental car company. This time we had to add four days to the end of the original course completion date.
Class started slowly the next day because we weren't sure who would be there, and a few students weren't notified until that morning that they could attend if they had a negative test result. We ended up with all students in attendance, except for the one who tested positive. After that initial scare, class continued with no more COVID troubles.