COVID-19 Travel Trilogy: Part I
Welcome to our blog series: COVID-19 Travel Trilogy. In this series, ONEIL trainer, Erik Arnold, chronicles his travels to Europe during COVID times to train warfighters on behalf of a long-time ONEIL client during the first quarter of 2021.
Pre-Travel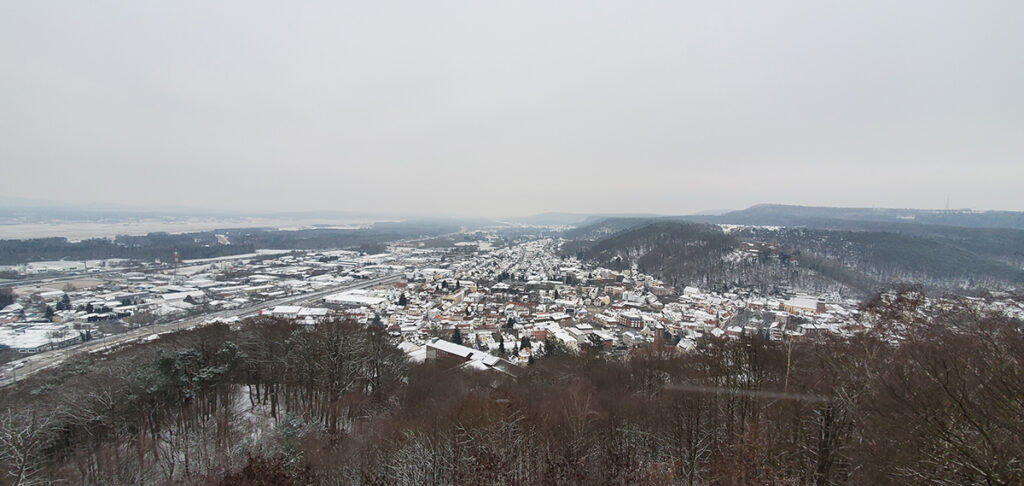 About a month before my scheduled departure, I started looking at the regulations the German government had for entry into their country and found that they were not letting anyone in without a good reason. The regulations seemed somewhat vague in the category that would cover my trip, but I was informed that with the BACO-90 form (a work permit for less than 90 days in Germany) and Letter of Authorization (basically our orders stating where we will be working and privileges we have on post/base) we should have no troubles.
While doing my research, I learned that we needed to provide COVID-19 test results within 48-hours of arrival to Germany and fill out an electronic form on the Robert Koch-Institute website within three days of departure. For some context, the Robert Koch Institute is a German federal government agency and research institute responsible for disease control and prevention. In other words, it's their CDC.
Fast forward to seven days before departure. Getting a COVID-19 test is easy…if you have symptoms or were close to someone with a confirmed case. I didn't fall into either category. I even called my doctor and told him my situation. He sent a request to the lab for me to get tested, and they still rejected it because I didn't have symptoms nor was I close to anyone who had a confirmed case. I started calling around to see if there was any place that would test me, informing them that I was willing to pay, and I wasn't trying to send this through insurance, but I hit brick wall after brick wall. I finally got in touch with someone in a testing center at the University of Wisconsin – Madison, and they gave me the phone number of a lab in a Milwaukee suburb. I called the lab, and they said it would be no problem. They also guaranteed same day results from a PCR test (the more accurate test).
Three days before departure, I hopped on the RKI.de website and filled out a form that asks where you are traveling from, if you have had contact with someone with COVID-19 in the past 10 days, and if you have had COVID. The site produced a PDF form to print out and carry with you when you travel to Germany (it did say they would accept an electronic version of the form on your phone, but batteries die).
The day before departure, I drove the hour and a half to the lab for the test. They charged me $100, said they would email me the login information within an hour or two, and that they would send me another email once my test results were ready. By 8:30 p.m. I got my second email, and the test results were negative. I printed out several copies of the result as well as the LOA that arrived at the last minute and finished packing.
Travel Day
Normally, I would check in with the airline via an app on my phone, but because Germany has many restrictions, I had to check in at the counter with the proper documentation. The day of travel, I arrived to the airport and the person who checked me in had to read through and find all the documents she needed, which took a good 15 minutes. Once she was satisfied, she took my bags, printed my tickets, and I passed through security to get to my gate.
In Atlanta, they double checked my documents at the gate and away we went for a nine-hour ride to Germany. There weren't many people on the plane, so I was able to stretch out across four seats to get a couple hours of sleep. We landed at the Frankfurt airport and got off the plane to find they had one immigration window open. There was already a huge line snaking around from two other flights that landed just before mine. Luckily, Germany strives for efficiency, and one of the employees led us to another area with two immigration windows open. This involved taking a tram two stops down, and it really sped up the process, but created another headache.
Once I got to the window, I was asked for my passport, which I provided. I then passed the immigration officer my BACO-90, LOA, negative COVID-19 test results, and the printout from the RKI.de website. He looked them over, asked me where I would be working, and then asked to see my DOD ID. At the same time, a person next to me who did not have all the required forms was asked to turn around. Germany was not messing around! If you have good reason to be there and can prove it, they will let you in, but if you can't prove it… back home you go.
The immigration officer, satisfied with my answers and my documents, stamped my passport and waved me through to pick up baggage. Here's where the headache comes in: we are now in a different baggage claim area because we took the tram two stops over, and once you leave baggage claim, they don't like to let you back in because that also involves customs. We found the correct baggage area and, luckily, since we looked tired and worn-out, got an employee to let us in after they verified our story and our tickets.
Since the tests were still valid when we got to Germany, we did not have to take another test. After we got through customs a second time, we rented a car and hit the road for Landstuhl. Once we arrived at the hotel, we informed them that we came directly from the U.S. They instructed us to quarantine for 10 days, but said we could end the quarantine early with a negative COVID-19 test at the five-day mark. After we checked in, we made a quick run to the local grocery store for essentials and started our quarantine.
We are now at the five-day mark, and we went for our test at the Landstuhl Regional Medical Center. We should have test results tomorrow night at the earliest and Friday morning at the latest.
That's the first instalment of this travel trilogy. And, in case you haven't noticed, Erik is a prime example of how ONEIL employees get in the trenches with ONEIL clients to get the job done – no matter the cost, no matter the distance, and no matter the hoops we must jump through. Stay tuned for the next installments of this series – a boots on the ground perspective – followed by Erik's journey back home.