A Fond Farewell to the U.S. Army Type II Heavy Crane and the Husky Mine Detection Vehicle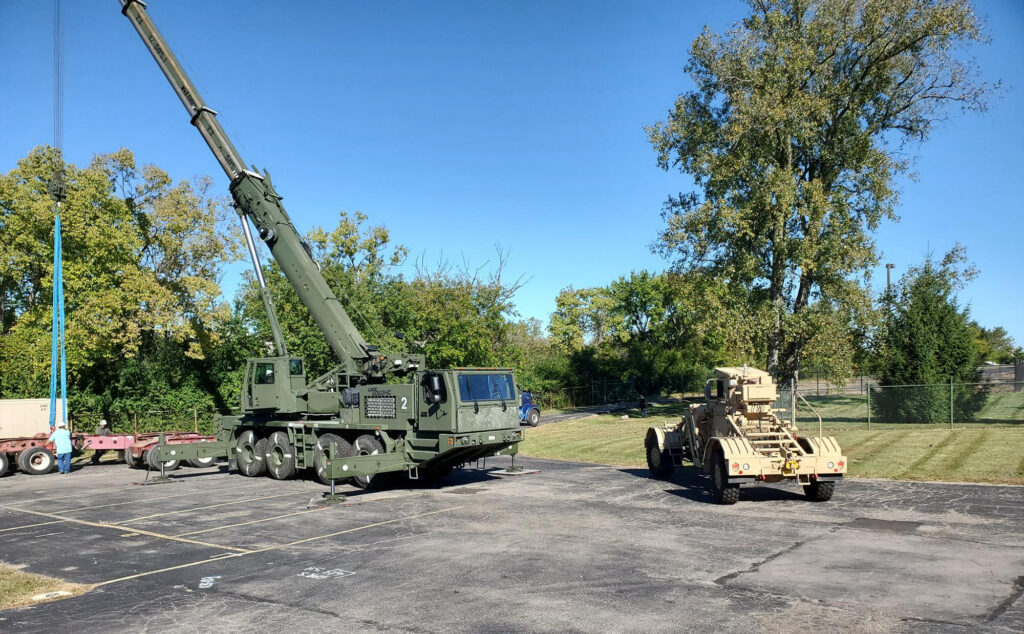 We recently bid a fond farewell to a few very good friends. The relationships began in 2014 when ONEIL began discussing the U.S. Army's Type II Heavy Crane (T2HC) project as the Manitowoc Crane Group was preparing their proposal. Around the same time, ONEIL was selected by Critical Solutions International (CSI, now part of the Airboss Defense Group) to update the technical manuals and provisioning for the Vehicle Mounted Mine Detection (VMMD) Husky Mine Resistant, Ambush Protected (MRAP) vehicle, which began a 7-year, multiple-contract relationship with CSI and their Husky vehicle. On June 15, 2015, the first delivery orders for the T2HC were awarded to Manitowoc, who in turn issued a purchase order to ONEIL to begin the development of the Integrated Product Support (IPS) documentation.
September 30, 2022 marked a significant milestone for both the T2HC and Husky programs as the equipment left the ONEIL campus. This moment means both projects are in the final stages of Government approval, with all technical manuals awaiting authentication before the end of 2022. For the last 7 years, there have been one or more T2HCs or Husky vehicles on-site in the ONEIL tear-down workshop. Each program involved the development of operations manuals, troubleshooting procedures, and parts manuals. Both vehicles were disassembled to develop detailed maintenance and overhaul procedures. Our team of technical writers, many of whom are former military mechanics, became intimately familiar with these vehicles and the core of this team became subject matter experts on the equipment over the last 7 years. In fact, the final operation ONEIL's Ryan Chipperfield, Cliff Nuce, Matt Jones, and Jesse Johnson performed was to use the crane to assemble the special trailer required to transport the 96,000-lb crane off the ONEIL campus.
These projects concluded with tens of thousands of pages of technical manuals delivered and over 15,000 parts provisioned to guarantee they will be available to keep the equipment mission ready. With great satisfaction, we bid farewell to these vehicles with the knowledge that the documentation ONEIL has delivered will aid our nation's soldiers in the safe and effective operation and maintenance of these critical systems. We thank CSI, Manitowoc, and the U.S. Army for trusting ONEIL with both of these important projects. We look forward to the next one!
Additional Resources: